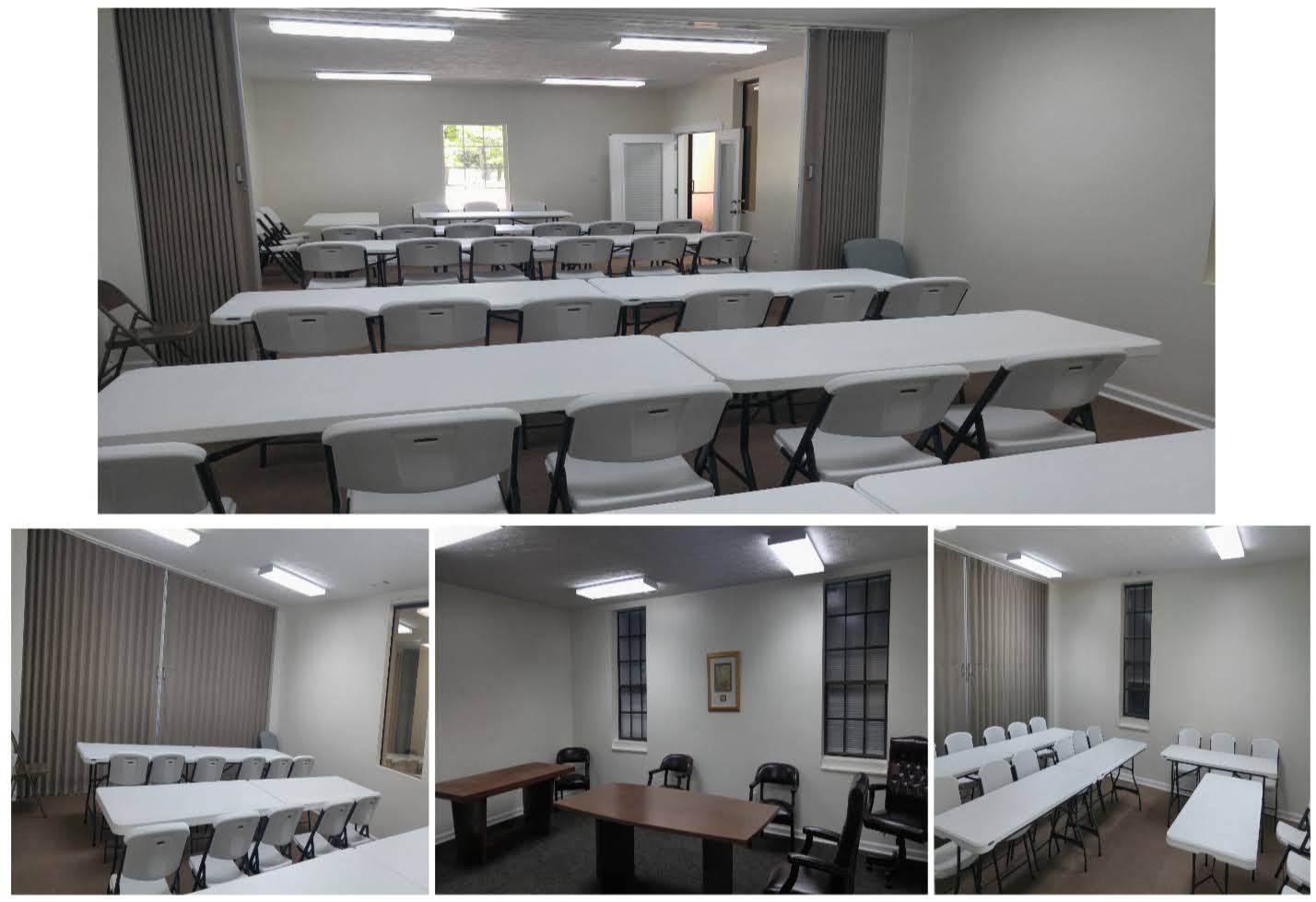 Erected in 2019, our new state of the art Education Wing includes a conference room and two classroom spaces designed to also function as one multi-purpose room. This wing is a multi-use space and equipped for classroom settings, planning meetings, presentations, seminars, conferences, workshops, trainings, summits, forums, symposiums, and conventions.
The Educational Wing is available for rental pending the activity does not conflict with our beliefs or scheduled Church activities.
To schedule your next event contact the Church Office at: (256) 825-4265 or at
nps@newpopularspringsdadeville.org.